Black & White Gala
2020 UPDATE: As we continue to navigate the impact of COVID-19, the Pembroke Regional Hospital Foundation, like many charitable organizations, has been faced with difficult decisions regarding alterations to its organisational plan for the remainder of 2020.
The PRH Foundation is following the lead of many other Foundations across the country in order to adapt and ensure that the growing needs specific to our regional hospital are still met.
After careful consideration and in accordance with the forecasted directives from the Federal and Provincial Governments, as well and the Renfrew County District Health Unit, changes are being made to our annual events lineup in 2020. The annual Black & White Gala will not take place as planned. However, the PRHF and the Black & White Gala committee are in the process of creating a new Un- Gala experience at home that we are excited to share with you in the coming weeks, as well as two new online fundraising initiatives coming soon!
The Pembroke Regional Hospital Foundation would like to extend a very gracious thank you to all of the volunteer Black and White Gala Committee members from 2019. Our hospital and our community are truly fortunate to have such dedicated volunteers as all of you. Thanks to all of your hard work and commitment to raising the standard of health care, the Gala grossed over $180,000! Thank you for helping make this evening a success.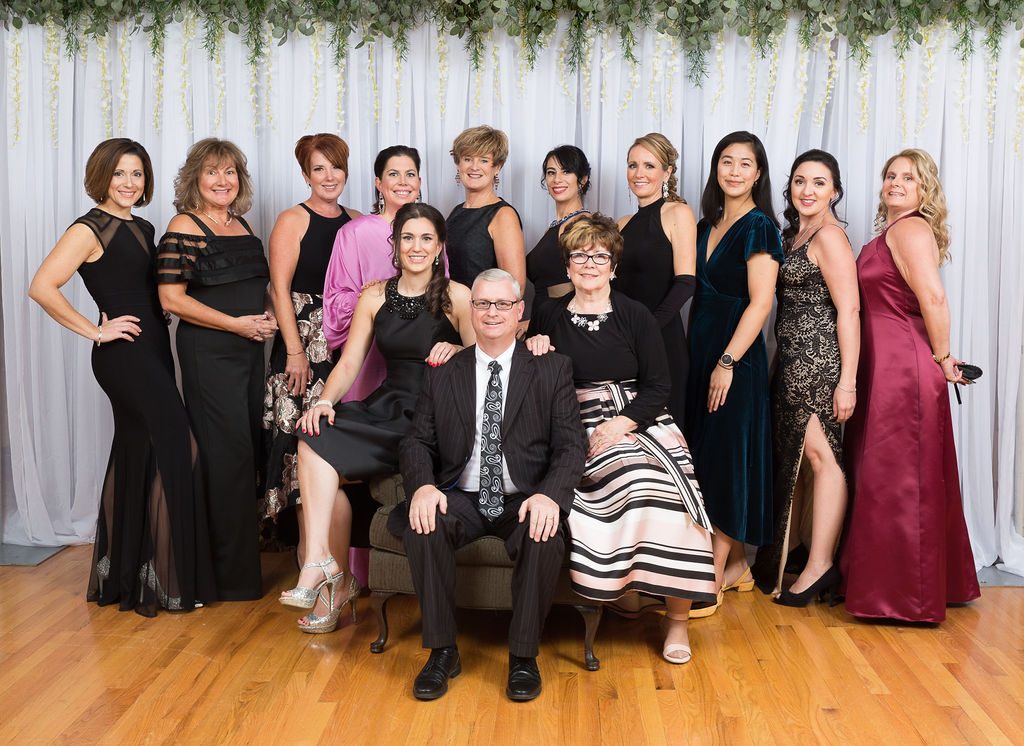 201 Black & White Gala Committee
From left (top to bottom): Angie Lapointe, Denise Dionne, Marianne Minns, Laura Carroll, Lisa Edmonds, Marilyne Beier, Donna Saal, Karolyn Xie, Sarah Neadow, Nicole Popkie, Victoria Sweet, Roger Martin, Lynda Dobbs. Missing from picture: Marcey Stefanski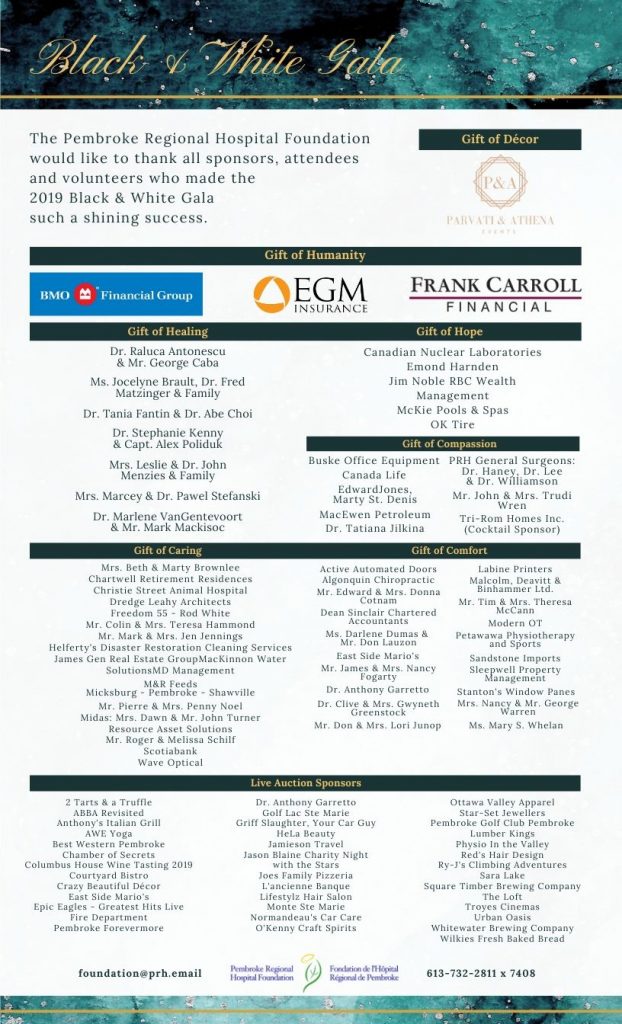 Pictures from the 2018 Gala:
Pictures from the 2017 Gala: