Black & White Gala
Saturday, October 13th 2018
The "Starlit Night" Gala on October 13th netted an amazing $140,000 for the PRH Foundation. Over 225 guests attended the event at the Normandy Officer's Mess, indulging in a delicious meal catered by Ullrich's, and dancing the night away listening to the Strange Potatoes.
We couldn't have exceeded our fundraising goal without the tireless efforts of our committee, and the generous donations that poured in from our local businesses, doctors, sponsors, and community at large. Thank you for making this our most successful gala to date!
For tickets or sponsorship information for next year's Gala, please contact the PRH Foundation at 613-732-2811 x7408 or at foundation@prh.email
*****
Starlit Night Raffle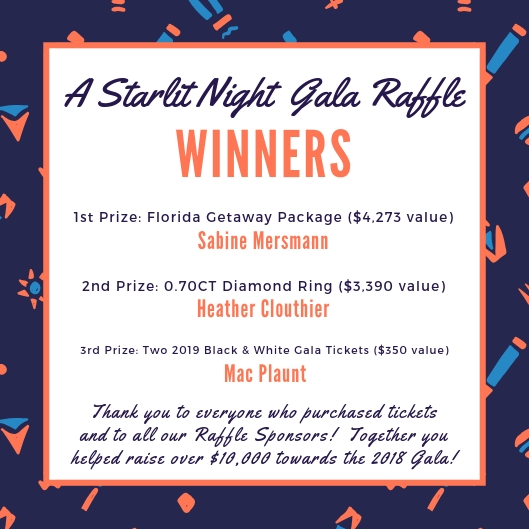 *****
The Pembroke Regional Hospital Foundation would like to extend a very gracious thank you to all of the volunteer Black and White Gala Committee members from 2018. Our hospital and our community are truly fortunate to have such dedicated volunteers as all of you. Thanks to all of your hard work and commitment to raising the standard of health care, the Gala netted over $140,000! Thank you for helping make this evening a success.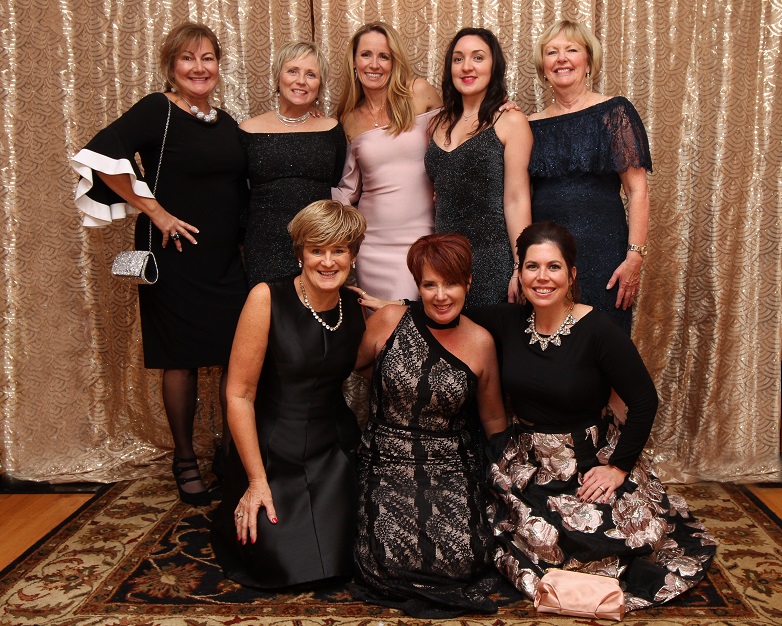 2018 Black & White Gala Committee
From left: Denise Dionne, Nancy Warren, Donna Saal, Sarah Neadow, Karen Roosen,
Lisa Edmonds, Marianne Minns, Laura Carroll
Missing from photo: Lynda Dobbs, Tatum Perham, Marcey Stefanski, Karolyn Xie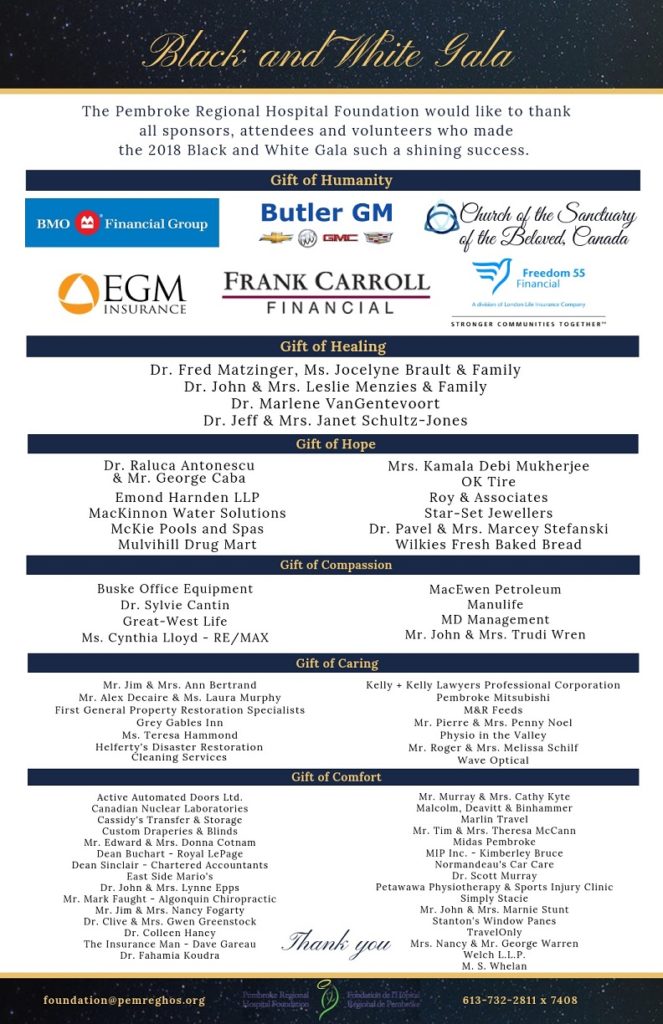 Pictures from this year's event:
Pictures from the 2017 Gala: