Tribute Wall "in loving memory"
To honour the life of loved ones, the Pembroke Regional Hospital Foundation created a special tribute wall at your Regional Hospital.
Located in Tower B, the wall offers families an opportunity to have a permanent plaque inscribed in memory of their loved ones.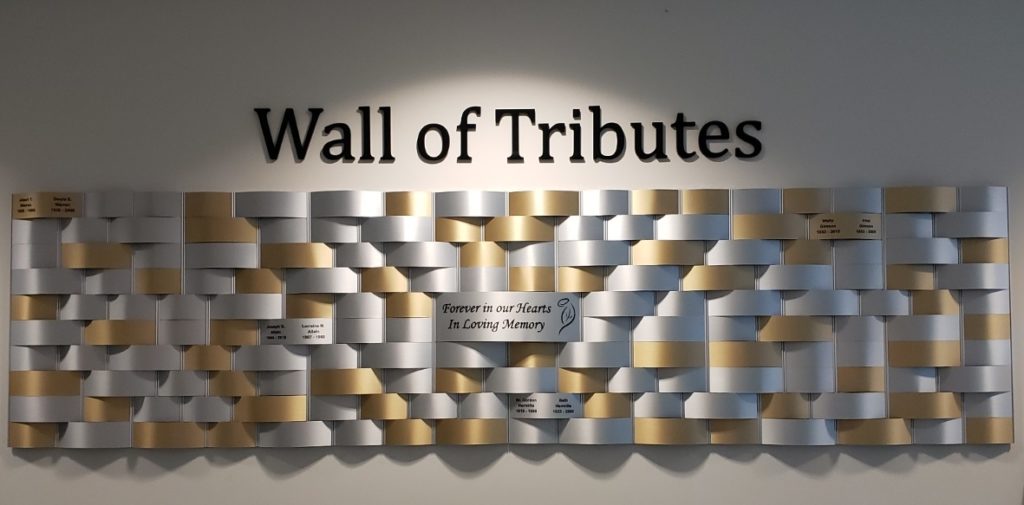 Click here to reserve a tribute wall plaque in loving memory.
In recognition of current Estate Gifts, legacy donors will automatically be added to the Tribute Wall, if desired.
All Tribute Wall donations quality for a Charitable Tax Receipt.
The time-frame of the Tribute plaque will reflect the reasonable lifetime of the furnishings.

Top line: Max. 20 characters
2nd line: Max. 20 characters
Bottom line: Max. 9 characters

Top line: Max 40 characters
2nd line: Max 40 characters
Bottom line: Max 18 characters