[vc_row][vc_column][vc_column_text]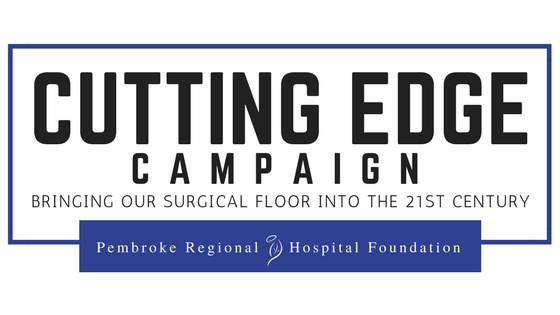 Thanks to donations from supporters like you, we are thrilled to announce that after 3 years we have reached our goal of 2.5 million dollars to complete this campaign.
The Cutting Edge Campaign raised funds to renovate the circa 1950's Surgical Floor and support the Orthopaedic program. Renovations of the Surgical Floor will begin in the new year and we are excited to share the progress with you all along the way!
Whether it is our renowned Rehabilitation Unit, our serene Birthing Suites, or our famed MRI, we have accomplished much and supporters should be proud of the Regional Health care Hub we are molding. We still have lots of work to do as we continue to build upon the state-of-the-art services offered here at our regional hospital.
This will help the Hospital remain at the forefront of life-saving technology, improve accessibility and expand regional capabilities.
The Pembroke Regional Hospital Foundation (PRHF) sincerely values all of its donors and is committed to ensuring that each donor is thanked and recognized. We sincerely appreciate your consideration and we hope that you will help support our next campaign.
With heart-felt gratitude for those in our community who support local health care needs,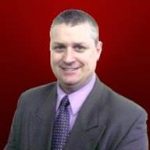 Roger Martin, Executive Director
Your PRH Foundation
For more information, please watch this short video on the PRH Foundation's Cutting Edge Campaign:
---
UPDATE:
PRH President and CEO Pierre Noel thanks everyone for their support of the annual Gala and has announced the completion of the Cutting Edge Campaign following nearly three years of fundraising to reach the $2.5 million goal. He added that the renovation work on the hospital's Surgical floor will begin in 2021.
Now, we are so pleased to share a sneak-peek of some of these upgrades and renovations.
While this draft preview shows just a sample of our future in-patient surgical floor, as the renovations progress, we will be eager to share that progress in the months to come.
[ngg src="galleries" ids="26″ display="basic_thumbnail"] [/vc_column_text][/vc_column][/vc_row]