CARING FROM THE CORE STAFF PAYROLL DEDUCTION PROGRAM
Cancer Care Campign:
Bringing Cancer Care Close to Home
Pembroke Regional Staff has helped the Foundation reach some pivotal fundraising goals and as our hospital continues to be recognized as a Centre for Health Care Excellence, everyone should be proud of what we have accomplished together!
As we work towards an upgraded cancer program for patients and front line workers, we hope that you will help by joining the payroll deduction program.
Thank you to those already in the program, and please know that every single dollar received helps strengthen health care services in our community.
$1,000 per year ($38.46 per bi-weekly pay period)
$500 per year ($19.23 per bi-weekly pay period)
$250 per year ($9.61 per bi-weekly pay period)
$130 per year ($5.00 per bi-weekly pay period)
Sign up for the Payroll Deduction Program today
Drop by the Foundation Office today to pick up your Staff Payroll Deduction form.
If you have any questions concerning your payroll deduction, please feel free to contact us. ( Phone: 613-732-2811 ext. 7408 * Email: [email protected]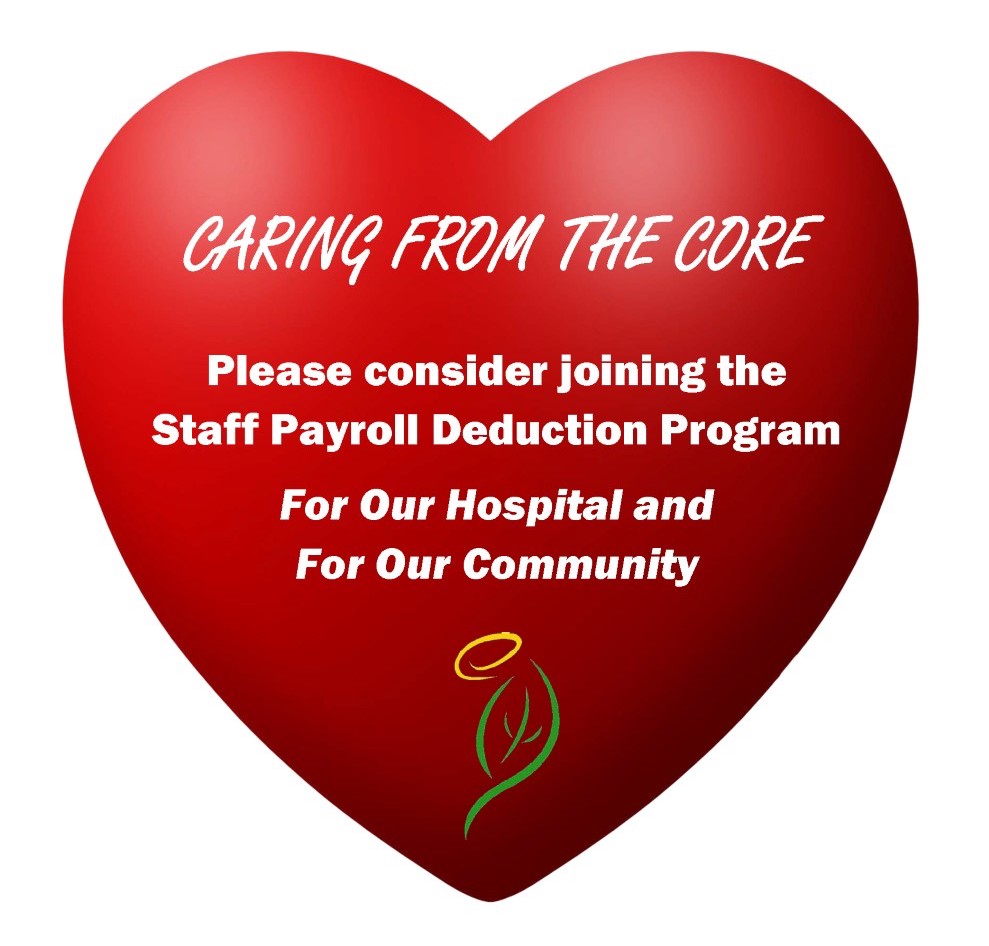 ---