A look at our AUTO LOTTO 2022
The Pembroke Regional Hospital Foundation's third annual Auto Lotto for Healthcare has a winner!   This year's Auto Lotto did not disappoint, raising over $91,000 for the Pembroke Regional Hospital Foundation's Cancer Care Campaign! 
Thank you to everyone who purchased their Auto Lotto tickets to support the Pembroke Regional Hospital Foundation. The proceeds support the Cancer Care Campaign to help keep cancer care close to home.

The grand prize draw was held on Thursday, November 24th at 12pm and the winner of the 2022 Toyota Corolla Cross XLE AWD SUV, Barbara Woods was announced on site at Petawawa Toyota live on Facebook. Barbara had the difficult decision to take the Car or the Cash, and she chose the Toyota Corolla Cross, Congrats Barbara!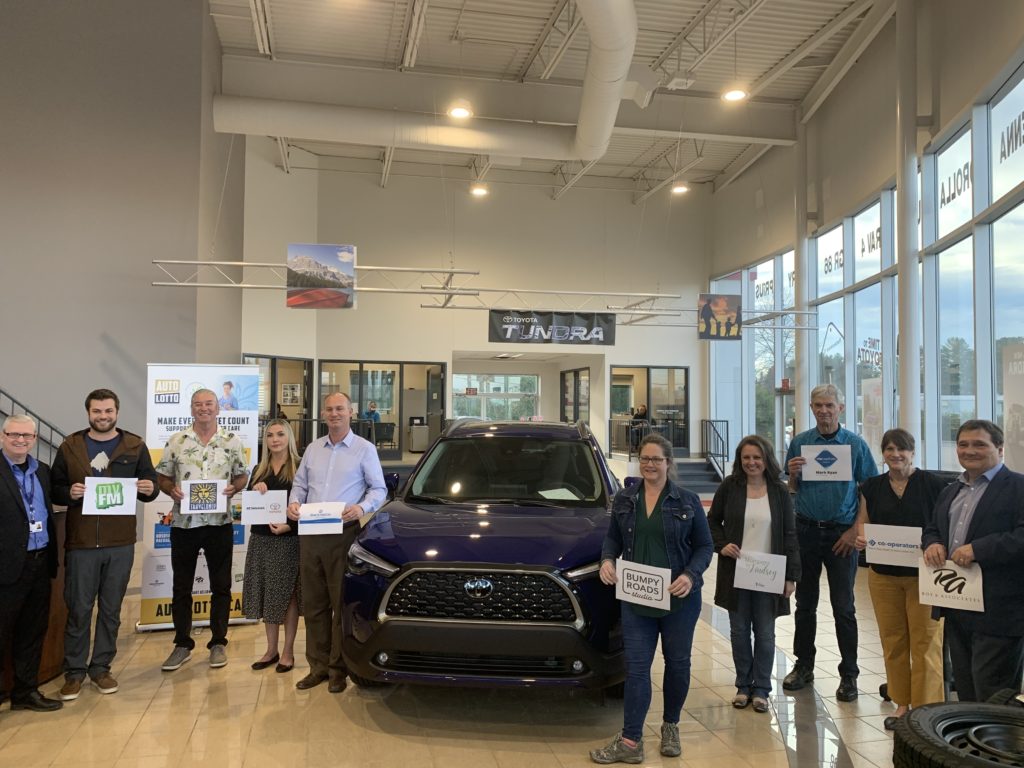 "We would like to say a big thank you to all the incredible sponsors who helped make this possible, Perri-
Rae Boell & Associates The Co-operators, Petawawa Toyota, Roy & Associates, Brian Kendrick of Travel
Only, Lindsey Cupelli – The Mortgage Advisors, Bumpy Roads Studio, MacKinnon Water Solutions, Mark
Ryan – Via Capitale, and MyFM for all your support," says Leigh Costello, PRHF Community Fundraising
Specialist.
In addition to the grand prize draw of the Toyota Corolla Cross, two Early bird draws were also held! First,
a Husqvarna Trio Package sponsored by Roy & Associates, was won by Barbara Schoof. Second, a $3000
Travel Gift Certificate donated by Brian Kendrick – Travel Only, was won by Irene Perrault.
Congratulations to All, and thank you for your incredible support!
Donations to the PRH Foundation are welcome at any time by calling (613) 732-2811, extension 7408 or
visiting the PRHF website at www.prhfoundation.com.