High Times at the Heart Institute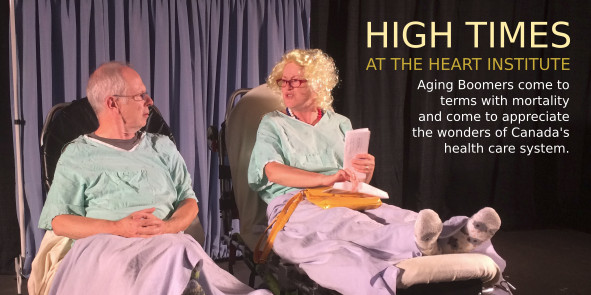 High Times at the Heart Institute is a great time for a great cause – health care in the Ottawa Valley. It's a brand-new musical comedy written by Stone Fence Theatre producer Ish Theilheimer and directed by Chantal Elie-Sernoskie that celebrates Canada's health care system and takes a humorous look at aging Boomers coming to terms with mortality.
This fall and winter, the play is touring the Ottawa Valley, with the potential to raise at least $25,000 for hospitals and health care.
The show was inspired by Mr. Theilheimer's personal experience as a patient at the Ottawa Heart Institute.
There will be a Preview, with a discount, in Eganville October 1 and an Opening on October 15, with both these shows as supper theatre. After that it goes on tour with theatre-style, non-catered shows at the Renfrew Recreation Centre on October 21 and 22, Madawaska Valley District High School in Barrys Bay on October 29, Childs Auditorium at Mackenzie High School in Deep River on November 12; Calvin United Church in Pembroke on November 18 and 19, the Old Town Hall Theatre in Almonte on November 26 and the Hellenic Centre in Ottawa on January 20 and 21.
The show's plot involve four heart patients who find themselves thrust together by their health issues. They include Bobby (John Haslam) and Wendy (Fran Pinkerton), two aging rock and rollers and exes w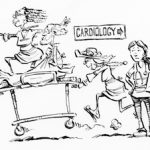 ho can't stand each other, left-wing cynic Arthur (Peter Brown), and Tea Party American Maggie (Lesley Sneddon), whose health insurance company leaves her high and dry. Toni (Shirley Hill), a stressed-out and overworked nurse tries to cope with all their needs. In the end, Wendy uses a secret from her old hippie days to save the day. Conrad Boyce, Nigel Epps, Cathy Lyons, Elaine Neigel make up the chorus, known as "The Interns."  Derek Tolhurst plays bass, Evan Burgess plays guitar, and Mr. Theilheimer plays percussion in the show.
Pembroke Regional Hospital's very own physician's Dr. Hurley and Dr. Epps will be featured in the November 18th and 19th showings with proceeds after expenses benefitting the Pembroke Regional Hospital Foundation.  Proceeds from all other shows will support the hospitals in towns being visited and the Heart Institute.
Tickets for all shows are available by clicking here , from the box office – 613-628-6600 or, toll-free, 1-866-310-1004, or from local outlets in the towns the tour is visiting.
To purchase tickets for the November 18th and 19th production at Calvin United Church in Pembroke
please contact the Regional Hospital Foundation office:
613-732-2811 ext. 7408.