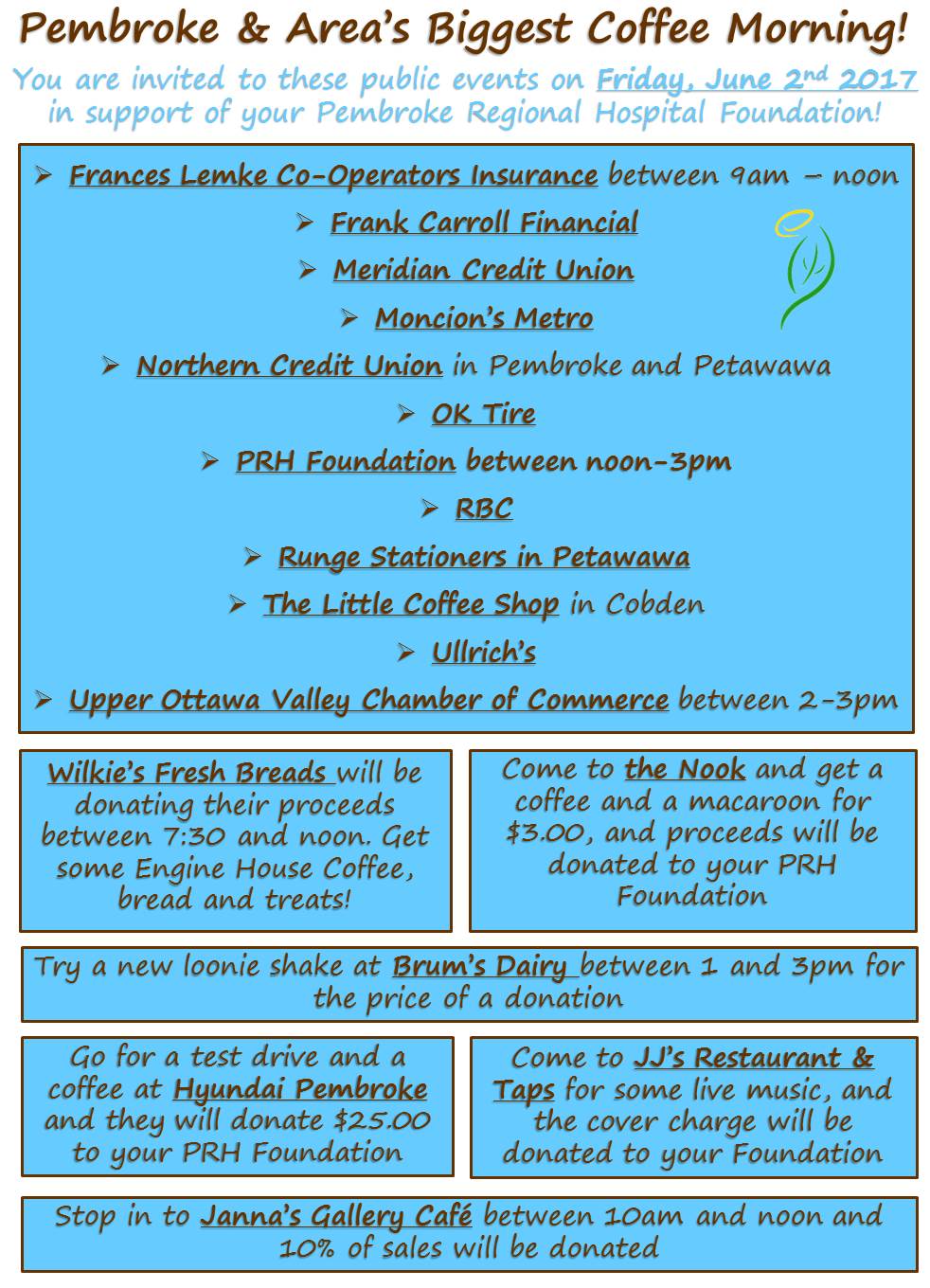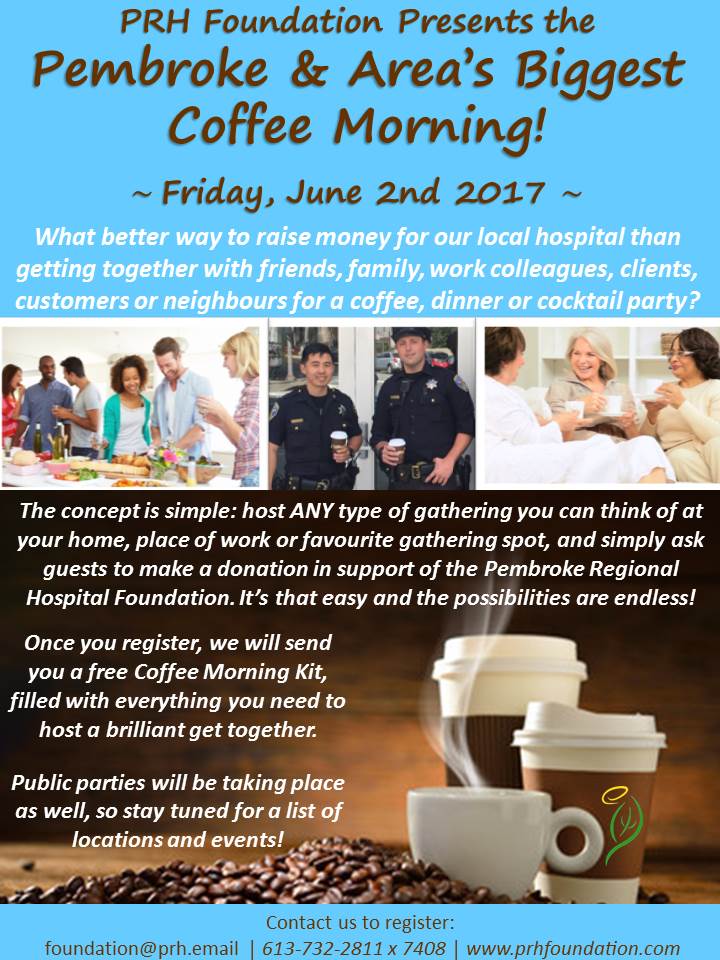 Please fill out this Registration form and send it back to the PRH Foundation: 705 Mackay Street, Pembroke, ON K8A 1G8 or by e-mail at foundation@prh.email
Frequently Asked Questions
How do I host my own coffee morning?
It's easy! Sign up by filling out the registration form which can be found on our website, or by contacting us directly. Then all you have to do is decide what to do for your Coffee Morning and where and when you want to host your event. Invite your friends, family, work colleagues, clients, customers or neighbours, or you can open it up to the public. Enjoy a social time while raising funds for your community hospital.
Does the event have to take place on June 2nd 2017?
We encourage people to host that day but if another day works better, we understand. Please indicate your preferred date on the registration form.
What type of event can I host?
You can host ANY type of event! Here are some ideas, however please feel free to be as creative as you want: coffee morning, dinner, cocktail party, BBQ, afternoon tea, clothing swap, board game night, etc.
How much money should each guest donate?
There is no right or wrong amount, as every dollar helps us reach our goal. Asking for donations can be an uncomfortable task: you could either ask for a set amount or simply ask guests to donate an amount of their choosing. You can also have fun raising money with friendly competitions or games!
What should I do with the donations after the party?
Donations can be mailed to the PRH Foundation at 705 Mackay Street, Pembroke, ON, K8A 1G8, or delivered in person to Tower A, room 126. Payments can be made by cheque, credit card, debit card or cash.
When can I expect to receive the Hostessing Kit?
The Hostessing Kits will be mailed out within a week of your registration, to ensure that you receive it well in advance of your party.
Where can I find the list of public events?