"Building upon last year's success, we wanted to throw an open door party to the community," shared Roy. "We saw tons of guests over the two days of festivities with uproarious entertainers that offered something for everyone."
Over the two nights, guests were treated to the comedy and routines of drag performers Dixie Landers and Markida Brown. Beyond their uproarious acts, people danced all night to the sounds of DJ LeJam.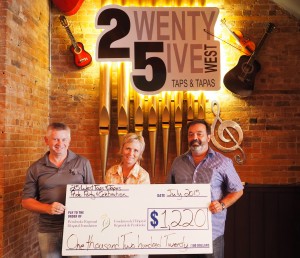 "It was a fantastic opportunity to throw a terrific party for a great cause," shared Wade. "The MRI is a desperately needed service for our community. The Pembroke Regional Hospital serves the 100,000 people of Renfrew County and we wanted to be a part of making a difference."
To date, over $4,260,000 has been raised towards the purchase and installation of an MRI at the regional hospital. With less than $240,000 remaining in their goal, it is the perfect time to be a part of the path to improving access to comprehensive health care, closer to home. For more information on MRI Image Matters, to make a donation, or if you have a fundraising idea, call (613) 732-2811 ext. 7408 today.