We are proud to announce the launch of the AUTO LOTTO – the first fundraising initiative for the Pembroke Regional Hospital Foundations Cancer Care Campaign.
Our cancer treatment areas, are due for an update and overall improvements: whether its preparing the much needed medications in the pharmacy, the waiting areas that come with much apprehension and nervousness, or the chemo treatment area, these spaces are vital in the treatment and care of each and every cancer patient they serve. Through this campaign our goal is to make sure they are comfortable, easily accessible and state of the art.
Support local Cancer Care by purchasing your ticket for our AUTO LOTTO launching October 1st and drawing on December 8th, just in time for Christmas.
The grand prize winner drives away with a brand new 2020 Toyota GR Supra courtesy of our friends at Petawawa Toyota.
Buy your tickets early for an additional chance to win one of two early bird cash prizes.
GRAND PRIZE 2020 TOYOTA GR SUPRA
Valued over $75,000!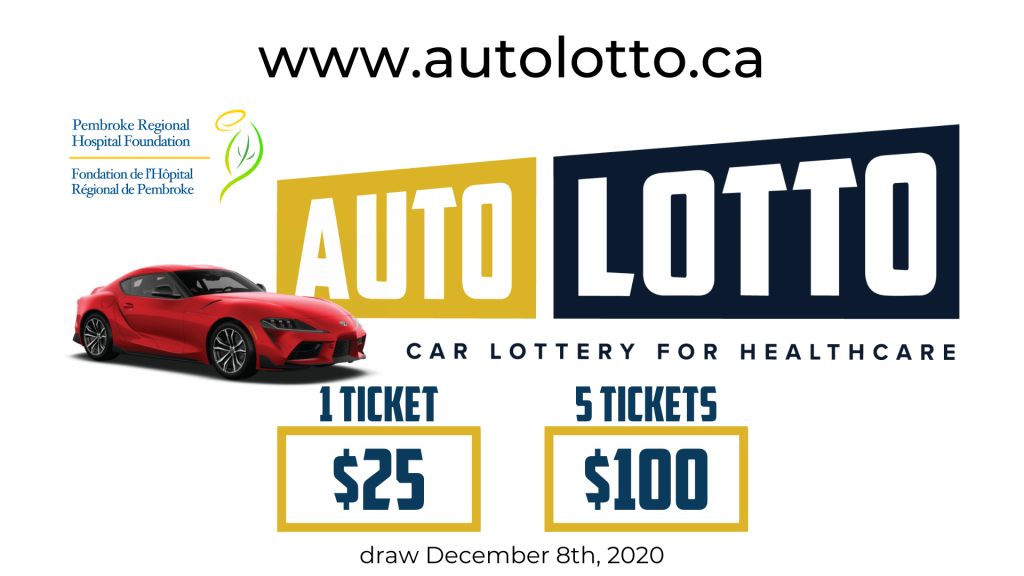 Thank you to our sponsors My FM, and Petawawa Toyota